Installing the MechaWare Toolkit
Installation Note: The Mechaware release is only compatible with the specific MPI release that contains the version matched firmware file. The appropriate MPI Library must be installed before installing MechaWare. For specific release information, see Software Release Notes. For instructions on installing the MPI Library, see Installing the Motion Development Kit (MDK).
To install the MechaWare Toolkit, double-click on the MechaWareSetup.exe.

The Install Shield Wizard displays.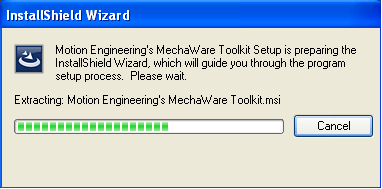 Click Next to begin the MechaWare Toolkit installation.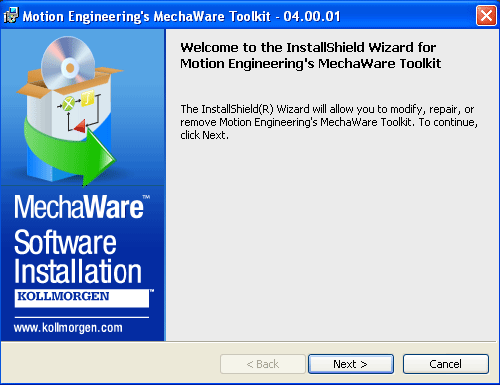 Review the MechaWare Toolkit license agreement and select I Accept... to approve. Click Next to continue.
To select an installation folder, Click Next to accept the default location or click Browse to specify a different folder and then click Next.
Note: The default installation creates a MechaWare folder with standard MPI files. This directory is located at C:\Program Files\MEI\MDK\04.00.01.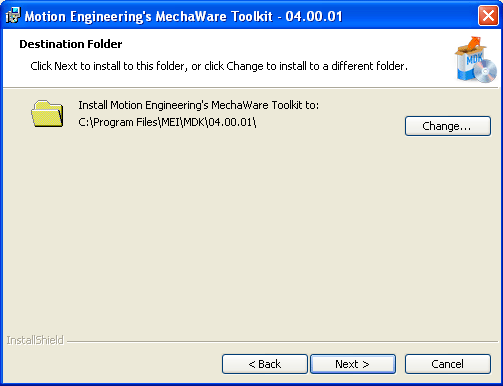 Click Install to begin the MechaWare Toolkit installation.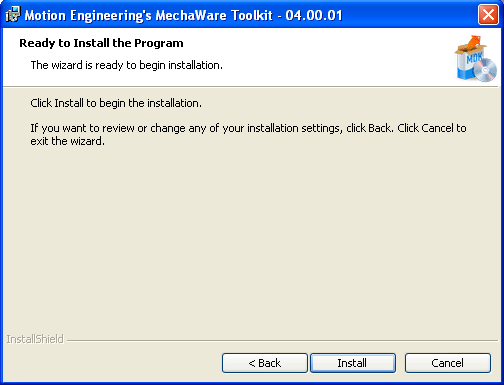 The Setup Wizard installs the MechaWare Toolkit.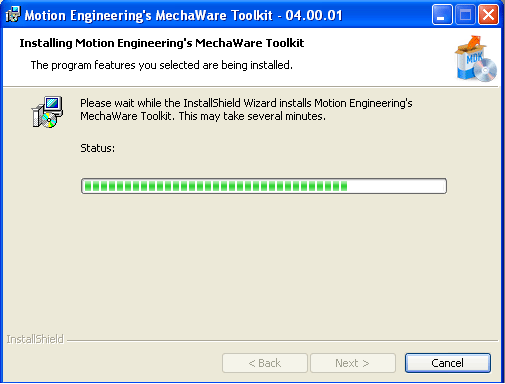 When the installation is complete, click Finish.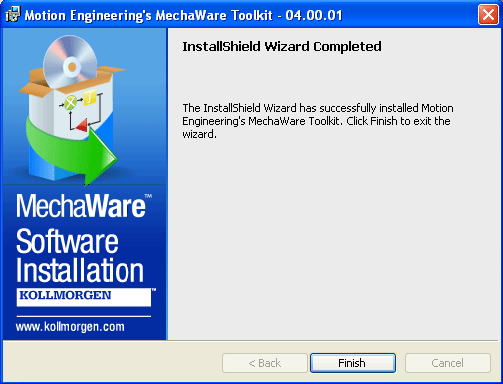 The MechaWare Toolkit is now successfully installed. To interface MechaWare with Simulink, proceed to the next tutorial, Linking to Simulink.
MechaWare Overview | Linking to Simulink